❮
❯
---
Comet C/2020 F3 (NEOWISE), July 25th, 2020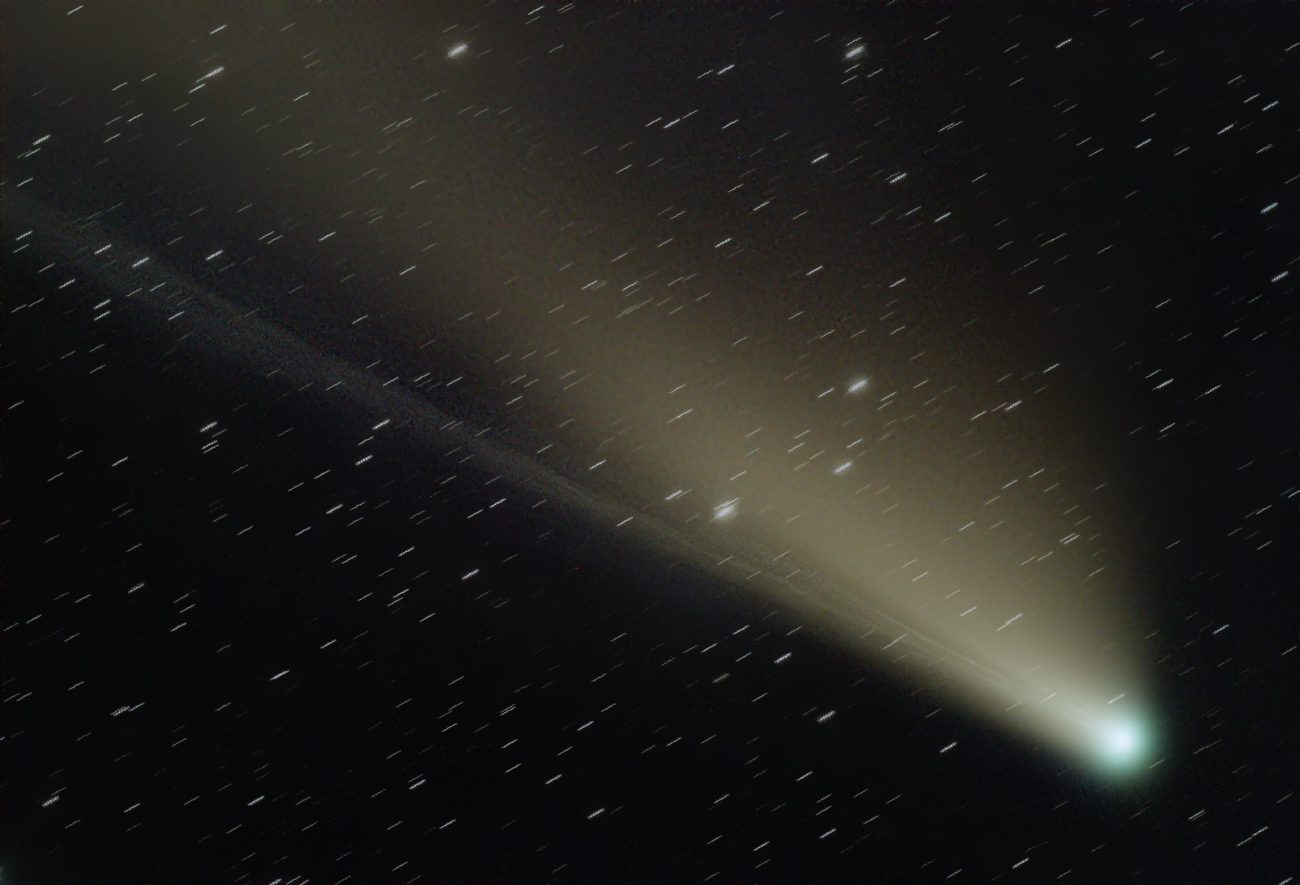 Move your mouse over the image above (on smartphones or tablets: touch it) to get an inverted greyscale version.
I used 6 frames of the timelapse video (YouTube link) of Comet C/2020 F3 (NEOWISE) to create a still image showing some structure in both the yellow-white dust and the blue plasma tail. It is not easy to work out structure in the tails of NEOWISE, since it is most of the time low in the sky and the background is usually bright, but it is still possible with unsharp masking, although the result is quite noisy.
---
Exposure Data
Instrument: 4.9" f/3.8 Wright-Newtonian
F/stop: 3.8
Exposure: 6 x 2 minutes
Camera: ZWO ASI294MC Pro
Exposure start: 23:23 MESZ
Date: July 25, 2020
Location: Niederleis, Lower Austria
Conditions: Visual limiting magnitude 6 mag, SQM-L sky brightness 20.6 mag/arcsec2, seeing ?, no wind, low humidity, 19°C
Autoguider: Lacerta MGEN
Enhancement: Basic data reduction, non-linearization, noise reduction, registration and combination, background flattening, color correction, stars-background separation, local contast enhancement, re-adding of the stars
Notes: Autoguided on the comet's core. The comet was low near the northern horizon.
---
---